June 28, 2016 9:26 am
Marysville Hotel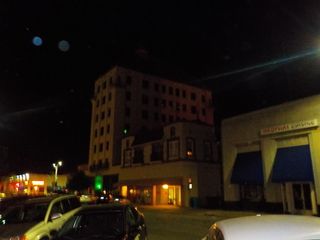 DEANNA TALKS ABOUT DIVINE DREAMING!
https://www.youtube.com/playlist?list=PLLKmWyZxoRyan_VI-wD6I8pZat-l02l2U
Above is a playlist created by Deanna Jaxine Stinson. She says:
"This is my advice, stories and lessons on divine dreaming. Divine dreaming is a way to get in touch with yourself, the gods and acknowledge the afterlife."
My website is www.teardropsofanangel.com . Thank you for your time."

Haunted Store and Haunted Home in Marysville
Date: 6/25/2016 Saturday Time to be there: 7:30pm
HPI INVESTIGATORS PRESENT:
Deanna Jaxine Stinson – Sensitive – Metaphysical Cleanser – Co-Owner; Paul Dale Roberts – Co-Owner – Roman Catholic Home Blesser – Baptizer; Bonnie Muir Waldron – Frontline Investigator; Abigail Williams – Technician.
All Youtube videos of this investigation are below. Anne Marie, the occupant of this home is tormented by some of the entities that haunt her home and store. She explains everything in these videos. Deanna Jaxine Stinson – Sensitive detected various ghosts at her home and at the store and she explains what she saw. When Deanna saw a large man ghost in the home, it was also seen by another group of paranormal investigators before us. My crew captured some EVPs in the home and I captured an EVP outside, you will hear the EVPs in the YouTube videos. Deanna pinpointed the area outside that I would obtain an EVP. After the investigation, Deanna conducted a metaphysical cleansing of the home and the store. I gave Anne Marie a full submersion baptism in her pool, because she feels like she has an attachment. A full submersion baptism is a basic form of exorcism. I conducted a Roman Catholic blessing of the home and the store. After the baptism, Anne Marie felt cleansed.
Deanna saw 2 ghosts at Anne Marie's home. She saw a large man sitting on a chair inside the house and she saw a young man outside in his 20s walking around. Mind you, Anne Marie has a store that has many new and old collectibles, she also has many old collectibles, furniture at her home. She conducts yard sales all the time. Some of the spirits may be attached to some of these collectibles and furniture. Bonnie and Abigail with their assortment of ghost hunting equipment, such as ghost radar, EMF Reader, thermal reader, digital recorders, cameras, temperature monitors were able to validate some of the paranormal activity of this home and the store. GHOSTS IDENTIFIED: MAN IN HIS 20S AND THE LARGE MAN.

ANNE MARIE'S DARK FORCE:
There is a dark force that haunts Anne Marie and maybe the force that is attached to her. This force hides important items from Anne Marie and has caused her to itch in the past, has poked her girlfriend in the shoulder, has left scratches, etc. This dark force has melted glass, taken varnish off wood and painted strange things on objects and walls. This force may be demonic. ENTITY IDENTIFIED: ANNE MARIE'S DARK FORCE.
This investigation went LIVE on Deanna Jaxine Stinson's The Howl via periscope. The Howl was resurrected on this day.
https://www.youtube.com/watch?v=2AxcFoQKCh0&feature=youtu.be
Paranormal Lights in Marysville
https://www.youtube.com/watch?v=nUfBDgIy_Ns&feature=youtu.be
Paul Explains Activity in Marysville
https://www.youtube.com/watch?v=p318POBOZ38&feature=youtu.be
Connie Explains Paranormal Smells in Store
https://www.youtube.com/watch?v=F5YFC_DEAck&feature=youtu.be
Connie's Experiences Explained
https://www.youtube.com/watch?v=Wkc53uGTlSQ&feature=youtu.be
Deanna Explains What She Saw
https://www.youtube.com/watch?v=OShuEGJFmCc&feature=youtu.be
Anne Marie Describes Activity
https://www.youtube.com/watch?v=S0R6kWcIGB0&feature=youtu.be
EVP at Investigation
https://www.youtube.com/watch?v=E80EzgPFoDo&feature=youtu.be
Investigation Photo Slide
IMPROMPTU INVESTIGATION OF THE MARYSVILLE HOTEL
When Deanna, Bonnie and Abigail investigated the store in downtown Marysville, Deanna and I scouted out and did an impromptu investigation of the Marysville Hotel.

Here is some of the history of the hotel:
1926: The Hotel Marysville opens.
1927: Baseball legends Babe Ruth and Lou Gehrig stay at the hotel during a barnstorming tour stop in the city.
1933: Fire causes heavy damage to the hotel's fifth floor.
1981: City Councilman William Young calls the Hotel Marysville "the biggest den of iniquity we have."
1986: The hotel closes.
1992: Local developer George Murray purchases the hotel.
1993: Clyde Bennett purchases the hotel amid discussion of a plan by Caltrans to redevelop the building into offices.
1997: The City Council approves a plan put forth by San Jose developers to revitalize the hotel with a major restaurant and micro-brewery. Later the same year, Orangevale nonprofit Why Not? Community Development Corp. also proposes a plan to develop the hotel for senior housing and retail.
1998: Why Not? sues Bennett for breach of contract and bad faith negotiations over the proposed hotel sale.
1999: Local developer Bruce Porter announces plans for a hotel and conference center at the hotel.
2000: Bennett is the lone bidder in a foreclosure sale and re-acquires the hotel.
2001: Bennett dies, leaving the hotel in his estate. The City Council agrees to put together a plan to demolish the hotel while still accepting renovation proposals.
2002: Mercy Housing California and Urban Financial Services Group of Pleasant Hill put forth plans for a restaurant and hotel complex. Tod and Doreen Zimmerman of Paradise purchase the hotel from Bennett's estate for $190,000.
Marysville Hotel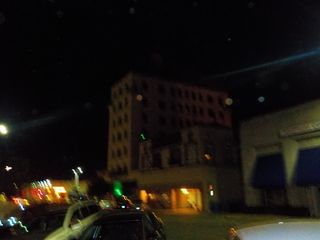 Another celebrity that stayed at the hotel was Willie Nelson. There are 3 lights that stay on at the hotel and no one can explain why 3 rooms out of this large dark building has 3 lights on in 3 rooms of the hotel, it's a mystery. People have claimed to have seen apparitions of people looking out the window. Edna Scarbough of Yuba City says while she was peering through the lobby doors, she saw a brunette woman with a long flowing blue dress glide through the lobby and then vanished into thin air. GHOST IDENTIFIED: MARYSVILLE HOTEL BLUE LADY.
JUAN CORONA AKA THE MACHETE KILLER:
When investigating Marysville once before, I was told that Natividad Corona, the brother of serial killer Juan Corona aka the Machete Killer stayed in one of the rooms of the Marysville Hotel. If you do not know who Juan Corona was, here is some info: Juan Vallejo Corona is a Mexican American serial killer who was convicted of the murders of 25 migrant farm workers found buried in shallow graves in fruit orchards along the Feather River in Sutter County, California, in 1971. At the time, the crimes were characterized as among the most notorious in U.S. history. The exact victim total remains unknown and may be significantly higher, according to local authorities. Corona was convicted of 25 counts of first-degree murder in 1973. An Appeals Court overturned the conviction in 1978 and granted him a new trial. In 1982, he was again found guilty of all 25 homicides. He is currently serving a life sentence in Corcoran State Prison. Investigators now say that the TRUE serial killer was actually Juan's brother Natividad.
Thank you Anne Marie, for providing HPI's investigators with toss salad, tea and pizza!

BELOW ARE HPI UPDATES, NEWS AND GOSSIP!
Paranormal Hotline Call Log
6/20/2016 Time: 6:20pm – Call Originates from Alabama. Woman and man complain that for 3 years now they have been haunted by a 7 foot tall black man with red eyes that stands outside and watches the house. They have also seen shadow people. Ever since the hauntings, they had problems, financial problems, family members falling sick, etc. It all started because they played with a Ouija Board. They hear the sounds of scissors and things get moved around the house. Case Number 20549B5748C9
Paul Dale Roberts, HPI Esoteric Detective
aka The Demon Warrior
Halo Paranormal Investigations (HPI International)